Dekalb Agriculture Technology & Environment, Inc.
Library Learning Commons LLC
 The mission of the D.A.T.E. Academy Library Learning Commons is to prepare students to be independent, digitally literate citizens who will positively contribute to society.
The vision of the D.A.T.E. Academy Library Learning commons is to create a positive reading culture while integrating problem-based learning strategies, S.T.E.A.M./S.T.E.M. concepts, and college and career readiness.
Quick Links:
Book of the Month
Grade K-4 Santa Bruce
Grade K-4 Santa Bruce
Bruce is a lot of things. He is a bear. He is a grump. He is a pretty decent cook. And he is a mother.
One thing Bruce is not?
Santa Claus.
But that doesn't stop the whole forest from lining up to give him their Christmas wishes when he becomes the victim of mistaken identity – again.
Announcements
Did you know?
Did you know that reading 20 minutes or more every day can have a tremendous impact on your child.
Spotlight
Come visit our new Library Learning Commons and find out how the students are using the space to expand their learning outside the classrooms.
Book of the Month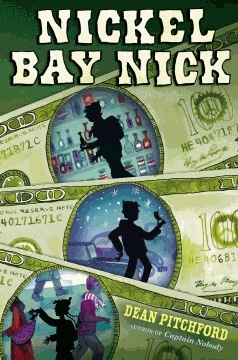 Grade 5-8
Nickel Bay Nick
Eleven-year-old Sam Brattle is already having the worst Christmas ever – his dad's bakery is going bankrupt and his mom is spending the holidays with her new family. To make things worse, Nickel Bay Nick, the anonymous Good Samaritan who leaves hundred-dollar bills around Nickel Bay at Christmastime, is a no-show, so this year the rest of the town is as miserable as Sam. When he stumbles upon the secret identity of this mysterious do-gooder, Sam is stunned to learn that he might now be his town's only hope. But before he can rescue Nickel Bay, Sam has to learn the skills of a spy and unravel some even darker secrets that will change his life forever.
Learn More