Dekalb Agriculture Technology & Environment, Inc.
Academics
Curriculum
DeKalb Agriculture Technology & Environment, Inc. (DATE) curriculum is a hands-on, minds-on, problem-solving, inquiry-based, integrated curriculum which will provide students with a foundation for understanding the world and their place in it. The environment, both natural and built, is the context for this curriculum, and technology is the means by which students will come to know, understand, and care for the environment which sustains us all.
learn more
DATE One-to-One Technology Initiative
The One-to-One technology initiative provides an individual learning device (Chromebook) for studentS 3rd-8th.  Students and families who have no or limited internet service may also have access to a hotspot to further reduce challenges of learning at home. DATE is committed to its mission, vision, and goals and to providing the resources and support necessary for student and teacher success.  DATE recognizes that to succeed in today's environment and compete in the 21st Century global community, students must be:
● digitally literate;
● strong critical-thinkers;
● strong problem-solvers;
● able to collaborate;
● connected to the world around them.
Learn More
FAQ
Morning Live Stream Via Facebook
Join us every Monday and Friday at 7:30 a.m. on Facebook Live for our live stream!
Career Paths
Starting in Grade 3, students begin the Robotics program where they learn :
basic mechanics
build projects
logic blocks
EV3 robots
Team & Individual Projects
The Pathway program goes from 5th to 8th grade. The Program includes one of the three pathways with a 4 year track.  The pathway courses will  be available on an A/B day rotation.  On the day of the pathway course, students will report to that class for all four 9 weeks of the school year.  On the opposite days, students will still be in a random 9 week rotation of the traditional specials' courses.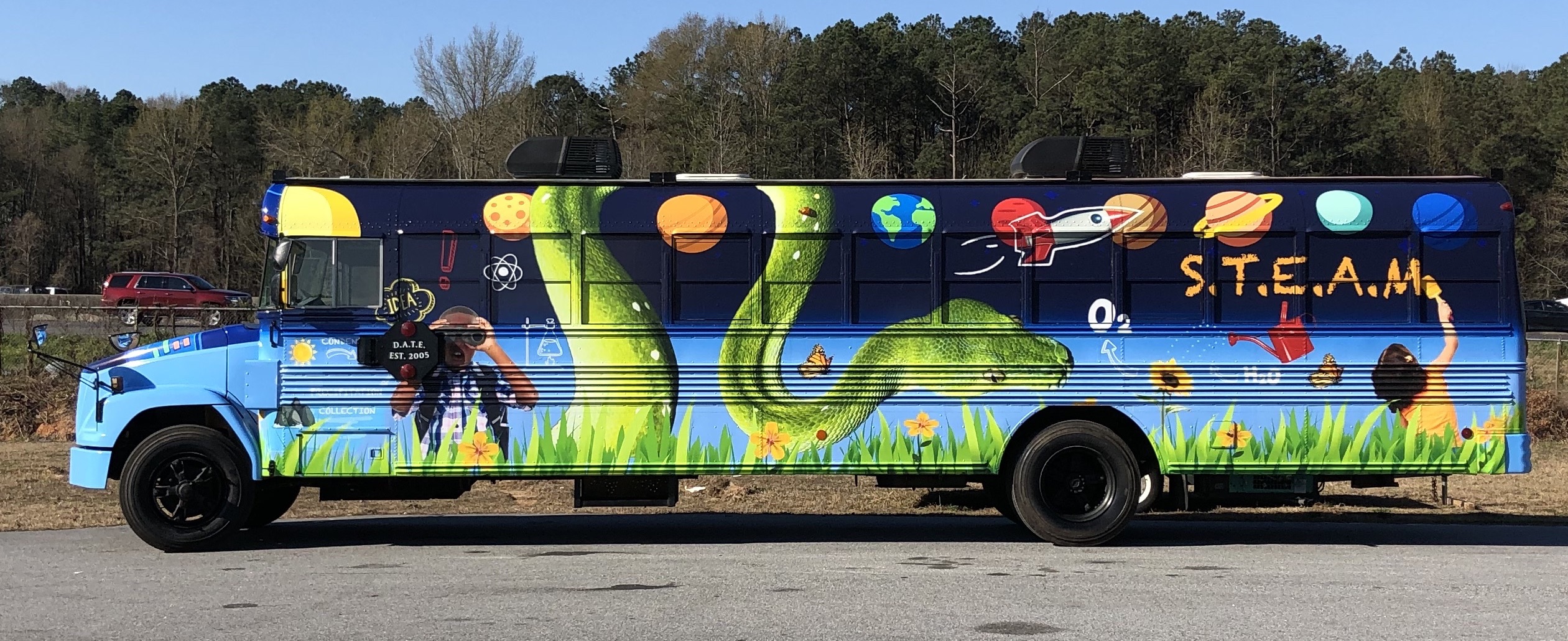 Steam Bus
The S.T.E.A.M. Bus comes to your location to provide a "hands on" learning expedition field trip. Students will be able to step into a (mobile lab school bus) world of exploration and discovery, while understanding various concepts of S.T.E.A.M. Our students at the Academy will guide your children into a unique world of technology turbulence and enhance their creative imagination and artistic ability around science.
View Latest Scores
Review our latest test scores!
view scores